Got an invitation to the premiere of
Cirque Eloize iD
at Marina Bay Sands. The show was awesome!! The standing ovation from the whole theater was very very veryyyy well deserved. :D
That's 8 chairs, if you were counting!
This guy in red juggled 9 balls at his maximum (in every direction you can imagine)
The Trampoline finale that made the whole theater cheer for a solid 5 minutes. :D
Marina Bay Sands has more to offer than just quality Musicals and Circus performances. Visit the
Art Science Museum
where you discover the mysterious ways art and science connect. The unique exterior of this building..... I can't understand how it works. (Well you see, it takes the shape of a lotus flower. Where exactly is the center of gravity?!)
There, go figure.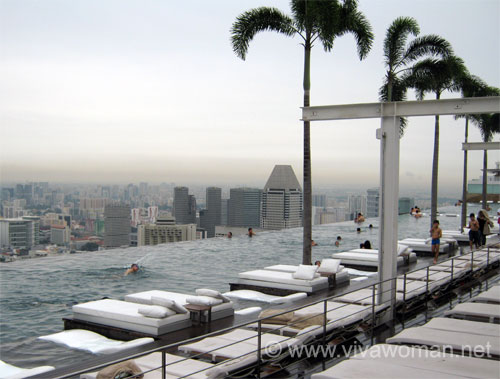 Want a bird's eye view of Singapore? Go to the
Sand Sky Park
! :) The view there is breathtaking, both in the day and at night.
You may also want to visit the
Casino
if you're feeling lucky! :)
Before you leave, go to the Helix Bridge in the evening to get some beautiful pictures of the bridge and the night view of Marina Bay Sands :)
Marina Bay Sands is one of the places in Singapore where it makes me feel like I am a tourist myself when I'm there :) So, it's a place that you should not miss as a tourist! :D Do share with us pictures that you have taken if you go there! (So we can replace our google-d images in this post.. haha)
Check this space again for more posts about events happening in Singapore and our tourist hotspots!